Oncology Consultants is accredited by the American College of Radiology (ACR) for positron emission tomography (PET), computed tomography (CT), and ultrasound.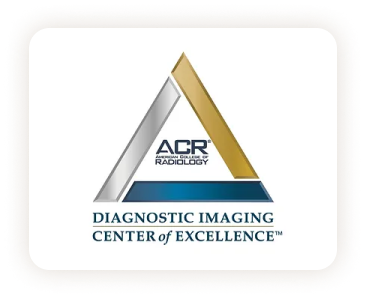 Oncology Consultants exceed American College of Radiology standards, the gold standard in imaging accreditation. Our doctors, technologists, and team members strive to ensure that you receive safe, quality imaging so that you can relax knowing you will get the best available care from the moment you enter our facility.

Diagnostic imaging refers to a set of techniques used to visualize the internal structures and functions of the body without invasive procedures. These techniques utilize various forms of energy, such as X-rays, ultrasound waves, magnetic fields, and radio waves, to create detailed images that aid in the diagnosis and management of various medical conditions. Ultrasound guided biopsies can be done at our Texas Medical Center location to demonstrate the nature of a mass.

Oncology Consultants offers onsite diagnostic imaging at Memorial City, OC West, and Texas Medical Cancer Center. The process is quick and easy. Appointments may be scheduled directly at 713-600-0903 or 713-600-0912. Results are available within 24 hours. 

These are the different types of diagnostic imaging we offer:
PET/CT combines PET's metabolic insight from radioactive tracers with CT's detailed anatomical imaging. This fusion enhances diagnostics, particularly for cancer, by revealing both functional abnormalities and structural context in one comprehensive scan.
CT scans combine X-ray technology with computer processing to produce cross-sectional images of the body. They provide detailed views of bones, blood vessels, and soft tissues, making them useful for detecting tumors, vascular issues, and injuries.
Ultrasound employs high-frequency sound waves to create real-time images of organs and tissues. General, vascular, echocardiogram, and US guided biopsy services are offered.
Latest imaging technology to allow a rapid diagnosis
A form of electromagnetic radiation that can penetrate the body to create images of bones, tissues, and organs.
Radiopharmaceutical therapy (RPT) involves the targeted delivery of radiation to tumor cells or to the tumor microenvironment. This treatment approach is distinguished from external beam radiotherapy and brachytherapy in that the radiation is delivered by unencapsulated radionuclides.
We utilize the GE CT Discovery RT Gen 3 with respiratory gating. This state-of-the-art imaging has stunning digital image quality and precise image accuracy. Respiratory gating has been shown to improve treatment delivery to tumors while sparing healthy tissue. The 4-D CT capability allows tracking of tumor movement caused by respiration.
Advantages of Diagnostic Imaging
Non-Invasive: Unlike surgical procedures, diagnostic imaging techniques are non-invasive, reducing patient discomfort and risks associated with invasive methods.
Early Detection: Imaging can reveal subtle abnormalities in their early stages, allowing for timely intervention and improved treatment outcomes.
Precise Diagnosis: High-resolution images provide detailed insights, enabling healthcare professionals to accurately diagnose and plan treatment strategies.
Treatment Monitoring: Imaging is crucial for monitoring the progress of treatments, ensuring that interventions are effective and adjustments can be made as needed.
Minimal Radiation Exposure: Modern techniques prioritize patient safety, with lower radiation doses used in X-rays and CT scans.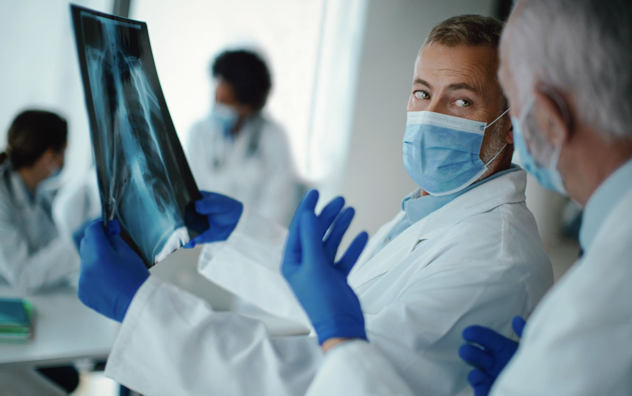 RADIOLOGISTS
Our highly skilled team of radiologists use advanced techniques like X-rays, MRI, CT, and PET scans to accurately identify, diagnose, and monitor different types of cancer.