Nursing Spotlight
Meet our spotlight nurse practitioners and know more about them.
Ana Torres, RN SWO
I am an infusion nurse at SWO, and I've been with OC for 4.5 years. I was always that kid that was taking care of other people, my friends would fall and scrape their knee and I would be the one that wanted to clean the wound and apply the band aid. My parents always tell the story of how when I needed surgery as a child instead of being scared, I was more fascinated by the process of having my labs drawn and the incision I ended up with. As I got older, I just really enjoyed learning about the human body and how it works. Being a nurse for me is about learning, listening and advocating for my patients and tying to always lead with kindness, compassion and empathy. I'm motivated by learning and connecting with patients, earning their trust is something I really value. And of course, accessing that hard stick on the first try is always super rewarding :).
Outside of work I enjoy gardening and being outside in nature, I've planted several fruit trees and will hopefully expand my garden to other veggies and herbs soon and going to local art markets around Houston. If I could have any superpower, it would be able to clean and unclutter any area (my house, parks, the clinic, etc.) with the snap of my fingers, just imagine how much time that would save and how pretty everything would look! I'm always down for some good Mexican foos and I really enjoy watching biopic movies based on historical figures, sports figures, teams, or events, and artists.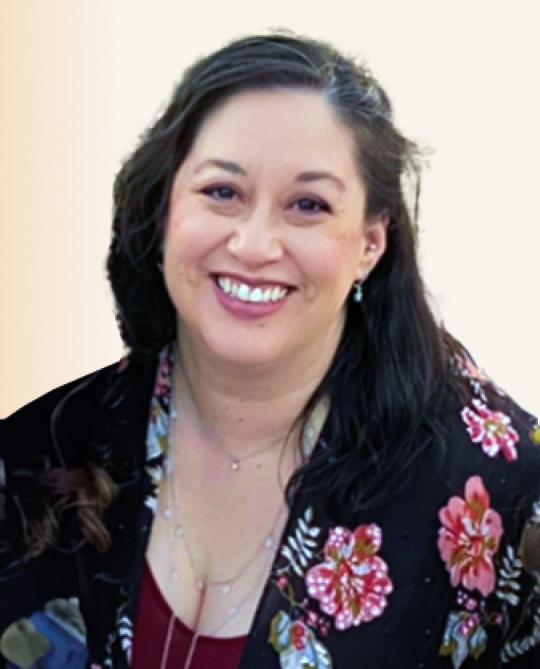 Dale Chavis, RN SEO
I am an Infusion nurse at the Southeast clinic, and I have been with OC since July 2022. I am a nurse because I generally care about helping people. I have always been a nurturer, and the caregiver in my family. I have had both the fortune and misfortune of having tried a few other careers, but none of them ever had me feeling satisfied at the end of the day. I say fortune, because those opportunities led me to nursing. I say misfortune, because I wish I had found my path sooner. My daughter motivates me. I want to live a life that makes her proud and most importantly, that I lead by example. This is why it is important for me to continue my education, now with my BSN, and then on to my MSN/NP, to show her it is never too late if you get off track. 
If I could choose a superpower, I think I would want to fly. I feel that would be a perfect way to relax, and never have to worry about cancelled flights wouldn't be bad either. My favorite food; ever since I was a little kid, has always been chicken fried steak and mashed potatoes with cream gravy. You can keep the brown gravy. My favorite TV show is The Walking Dead, including every spin-off.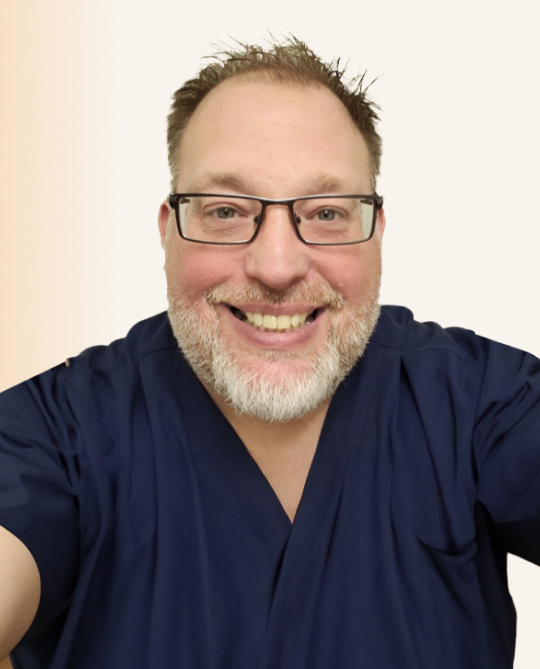 Wendy Sibille, RN SGO
I work as an Infusion Nurse in the OC Sugar Land Office. This August marks three years of being part of the OC Family!
Health, medicine, and science have always fascinated me, and growing up with a handicapped parent cultivated my caregiver's heart. Nursing as a career has all the things that matter to me. The field is challenging, interesting, fluid (as in always changing 😄), flexible, technical, and meaningful. Oncology nursing fuels my mind and soul. It's taken on an even deeper meaning for me with my husband's cancer diagnosis last year.
My family means the world to me. I am motivated to provide for them and to be an example for them. I love to try cultural foods and explore new restaurants. My awesome co-workers know that I love my coffee black, dark chocolate after lunch, and roasted pumpkin seeds all day long!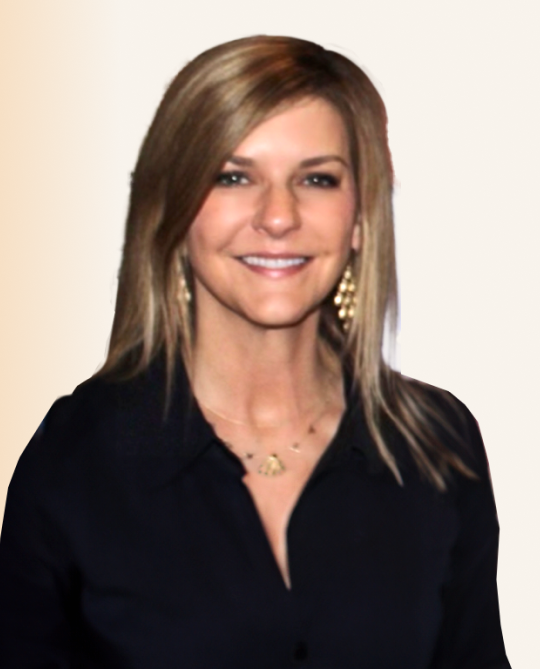 Nhi Nguyen, MSN, APRN, FNP-C APP Group
I'm a Nurse Practitioner at SWO, CCO and PRO, I have been with OC for 1 year. I'm a nurse because well-being is important to me. I want to help people get healthy and lessen the burden from their illness. I am motivated by curiosity and learning new things. Outside of work, I am good at drawing. I love gardening and visiting national parks. If I had a special power, it would be to teleport and I don't like traffic, and I hate travelling by plane. My favorite food is blueberry.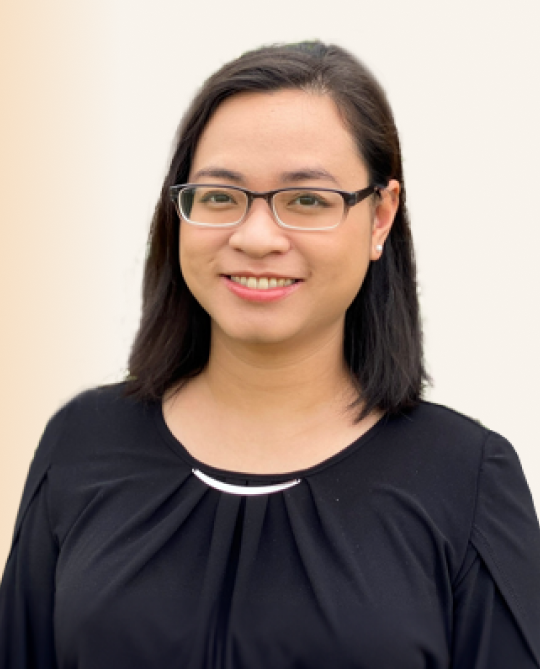 Cathy Richardson, BSN, RN PRO
I started with OC 13 and a half years ago, six months before the CCO office opened and now covers infusion part time at PRO. I've wanted to be a nurse from a very young age, probably because I ended up in the ER a lot as a wild child. I learned that nurses help fix anything that the chaos of life can dish out. I find the function of the human body fascinating, different from person to person and yet so much the same. It is important to me to provide the most compassionate care possible and to know why and how treatment works in order to best care for the whole person.
My (not so secret) talent/hobby is singing and playing bluegrass music. My favorite part is singing harmony with others in a jam session and playing the guitar or upright string bass. I wish I had the superpower of being able to do "all the things" and never miss out on anything with people I love. I could eat Tex/Mex every day and love waking up to good coffee. Singing, reading, watching Sci-Fi, comedy and crime TV/movies and the ATLANTA BRAVES are my passions. I love learning about human behaviour, personalities, what makes people tick and hearing people's stories so I will have plenty to occupy my time in retirement. Life i Good. Don't take it for granted.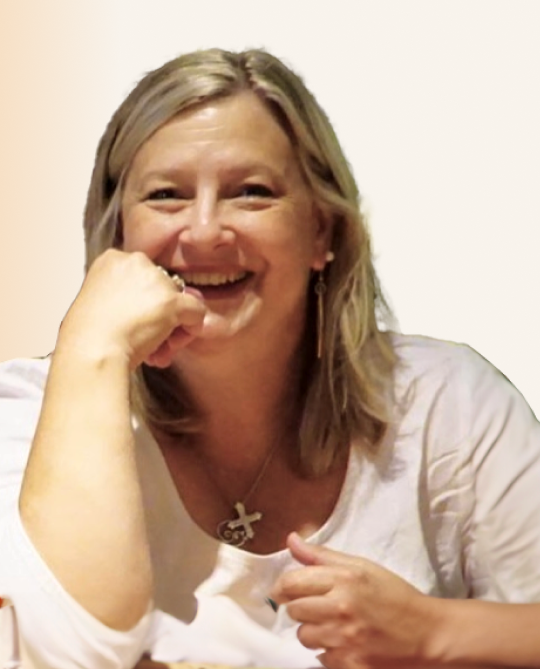 Ruby Cabrera, BSN, RN CCO
I am an Infusion Nurse at the CCO location and just completed my first year with OC back in March. As the oldest of three siblings, I have always had a nurturing side and love for helping others (though my brothers may call it being "overprotective"), I believe this is one of my biggest reasons for becoming a nurse. I pride myself in always wanting to learn new things and will always say yes to trying something different at least once (except probably skydiving...I'm scared of heights y'all 😬). I finished my RN to BSN program last December and it'll be a little bit before I start exploring more educational adventures.
I have been enjoying working at OC and establishing close bonds with our patients. This is especially true because we see some of our patients as often as every week and our clinic has become a second home to them. I am motivated by our patients and the great team here at CCO that makes it fun to work here, even on our busiest days. I am grateful to work with a hightly driven team of nurses that are always willing to lend a hand and share a good laugh at the end of the day.
I am a firm believer of self care and truly believe you cannot care for others 100% before caring for yourself. As healthcare workers, this can be very hard for us to do, but I challenge everyone to take a moment each day and do something you find joy in. It can be as simple as taking a walk, listening to music, calling a friend. The list is endless. That being said, I love getting facials and treating myself when I'm not at work and reading a good book. My favorite book of all time is Firefly Lane. I read it way before the Netflix series and will definitely tell you to just read the book! If I could have one superpower, it would be to make people feel safe and loved. This world has gotten so busy and I feel like we all need a kind reminder from time to time.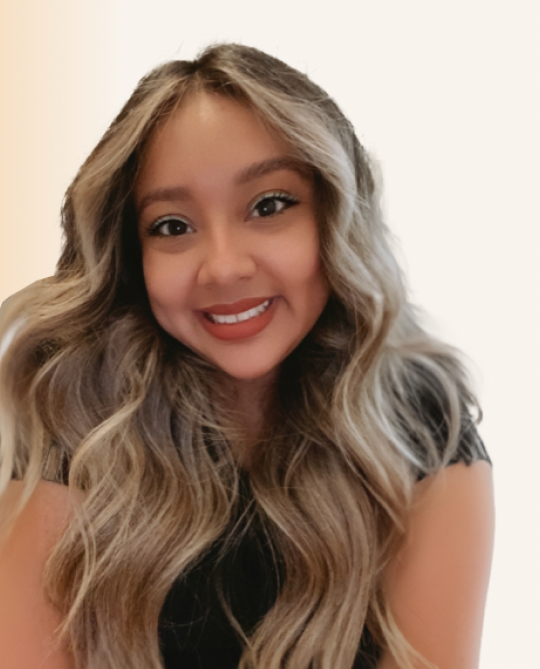 Ashley Contreras, LVN Central Triage
I'm a triage nurse at CCO, I've been a part of the OC family for 3 years. Before becoming a nurse, I was a CNA for 2 years, I'm passionate about medicine and how the body works. It's rewarding to have the opportunity to help others in times of need, make a difference in their lives and be part of their support system as they're going thru the most difficult time in their life.
My 3 kiddos are my motivation, I want to show them you can accomplish anything if you put your mind to it and work hard. I love to spend time with my family, travel and going to the movie theatre. If I had a superpower, I would want to ave the ability to fly; free travel. My favorite restaurant Jimmy Changas, my favorite Starbucks drink is iced white chocolate mocha/pink drink and my favorite show is Grey's Anatomy.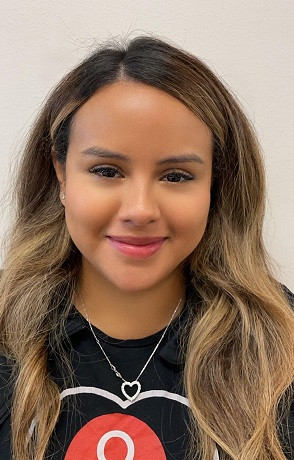 Jenny Morrow, MSN, RN, FNP-C, OCN APP Group
I am a Nurse Practitioner with Dr. Pandya. I have been with OC for 4 and a half years. When I was a freshman in high school my grandmother had cancer and was very ill and stayed with us during the last weeks of her life. We were very close, and I remember feeling helpless that I couldn't help take care of her. I have known since then I wanted to be in oncology. In college my mom told me a story about the L&D nurse that helped deliver me and taught my mom to advocate for herself to have a C-section and is likely the reason I am alive and well today. In nursing school my mom was diagnosed with breast cancer and confirmed my desire to be an oncology nurse.
I like to help people and being thanked or appreciated for something I have done. I like cake baking decorating, painting and resin art but most of my time outside of work is spent chasing my toddler. He is really excited by the zoo and the aquarium. If I had a superpower, i would like to teleport. I like adventure and exploring new places and being able to teleport would let me see more (also cutting down on commute times in Houston traffic would be nice). My favorite food is ice cream. I also love all Christmas movies.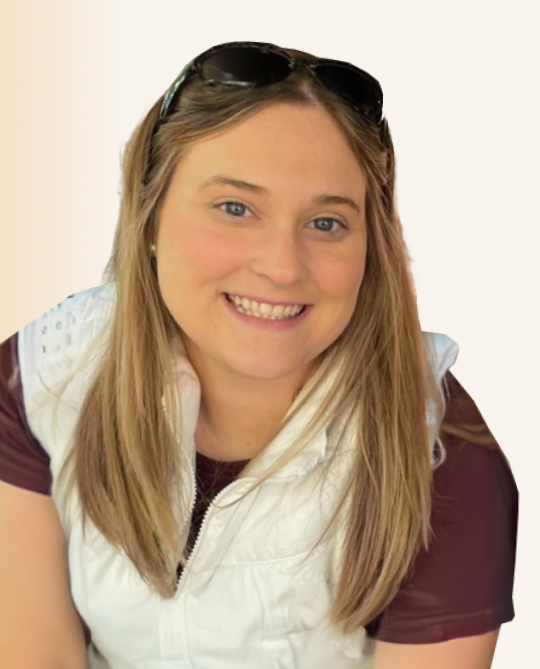 Julie Ritchie, RN, ADN OCN KTO
I am an Infusion Nurse at the Kathy office. I have been with Oncology Consultants for a little over 13 years. I have known Dr. Campos since my days of working at Memorial Hermann Memorial City hospital on the Oncology floor. Prior to becoming a nurse, I was a medical assistant and quickly realized I had to go on to become a nurse, which I did.
I love being able to help people; and feel passionate about being in an environment where I can use my skills and help advocate for the patients. I was introduced to the Oncology floor at the hospital and never left that area of nursing. i enjoy being able to connect with others and try and help bring joy into their lives, even when times are in their darkest. I has been very rewarding for me to be able to be a person that can also be a go-to person for members of my own family who I have helped walk thru their journey with cancer.
I love to be challenged and learn new things in my career and often will be the first to take on a new treatment that is ordered for a patient.
I like to work on puzzles in my spare time, I have a table at home that always has a puzzle for me to work on. I enjoy spending time with my family and also helping in caring for a family member who has dementia. I also participate in my church activities and volunteer when needed for things like vacation bible study for the kids. I also am an animal lover; I have a dog, couple of cats and a pond in the backyard with turtles and a fish. My favorite movie is Marley and Me.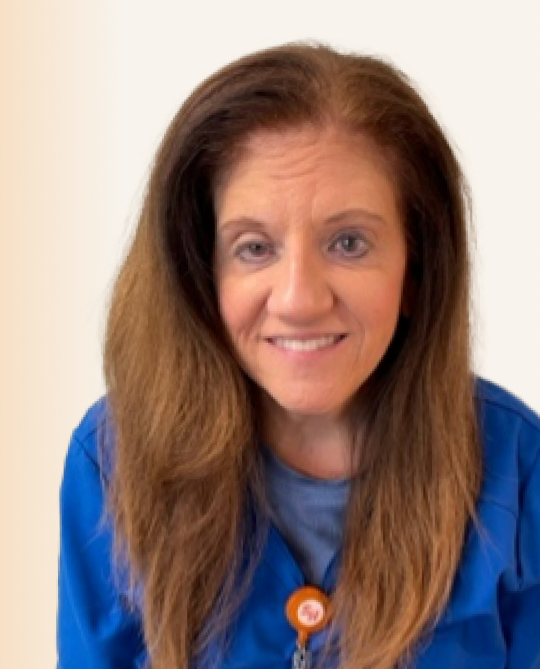 Aida Lopez, RN MCO
I'm an Infusion Nurse at the Memorial City office. I have been working for OC for 7 years this past April. I take great pride in being an Oncology Nurse. It gives me a sense of accomplishment in assuring patients and making them comfortable during a very difficult treatment situation. What motivates me is giving the best nursing care that I provide to my patients.
My secret talent is doing things that make my family and people around me feel special. My hobby is reading. I especially love suspense novels and John Grisham, is my favorite author. I also enjoy riding my bike. Would like to train for the MS 150 bike ride again. Rode in '97.
If I could have a superpower, it would be to help those in need, especially the most poor and disadvantaged. My favourite drink is Starbucks "pink drink", or caramel frap. My all-time favorite movie is The Wizard of Oz. And of course, Yellwostone is my favorite TV show.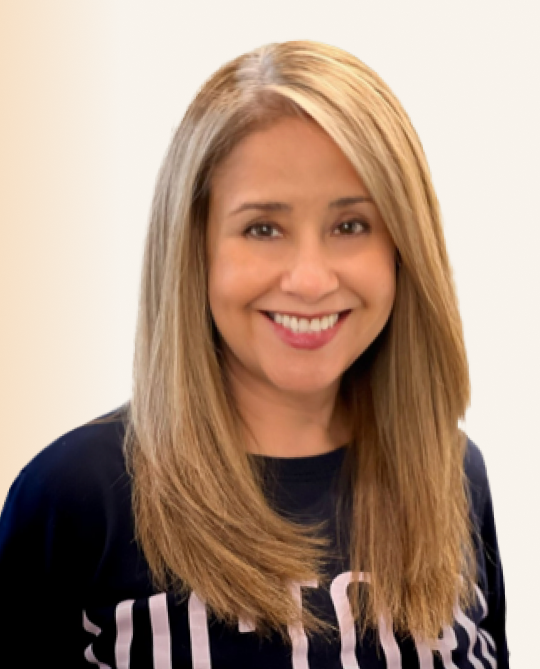 Lindesy Camplen, BSN, RN MCO Infusion
Most of my early childhood was spent in a small town in Memphis, TN, where my elementary school participated in yearly fundraisers for St. Jude Children's Hospital. i vividly remember participating in the fundraiser every year because in my eyes I wanted to do everything I could to help the sick children I had interacted with at the hospital. I didn't know much about cancer at the time, but after I moved to Houston, my good friend was diagnosed with bone cancer and that's when it became a reality for me. 
I knew the Lord placed me in this situation to show me the strength it takes to be a healthcare provider and that my calling on this Earth was to work in the healthcare industry. My school days as a normal four grader quickly turned into me assisting my friend who was losing the ability to walk. It didn't tale long for me to realize I had a true passion and desire to care for individuals during this vulnerable time of their life.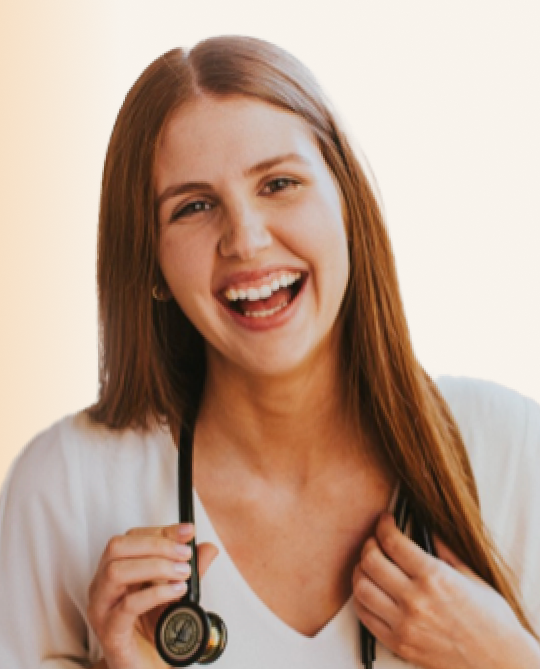 Christa Schoppe, BSN, RN GHO
I am an Infusion Nurse at the Greater Heights office. I have been with OC for a total of almost 7 years, left for 3 years to do hospice nursing but really never left my love for OC behind and I came back home in 2019. I decided to become a nurse 11 years ago because I wanted to make a difference in people's lives and to bring a little bit of light into even the darkest of days for those I take care of. I love to learn new things and in my spare time, which is sparse, I like to spend time with my kids and do puzzles (the more pieces the better). My favorite drink is Topo Chico Lime and my favorite movie is My Girl.