Julio A. Peguero, M.D.
Medical Director of Research, American Board of Internal Medicine, Board Certified in Medical Oncology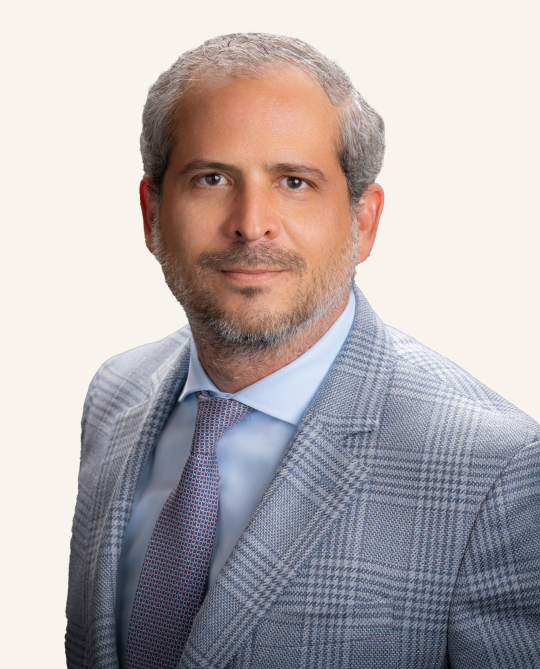 Dr. Julio A. Peguero is a member of the American Medical Association, Texas Medical Association, Harris County Medical Society, American Society of Clinical Oncology, Texas Society of Medical Oncology, and the American Society of Hematology.
CLINICAL EXPERTISE
Lung Cancer, Pancreatic Cancer, Lymphoma, Breast Cancer, Head & Neck Cancer, Leukemia, Colon Cancer, Clinical Research, Multiple Myeloma
EDUCATION
Medical Degree: Universidad Autonoma de Guadalajara - Guadalajara, Mexico
Residency: The University of Texas Dell Medical School - Austin, Texas
Fellowship: Chief Fellow, University of Texas Medical Branch - Galveston, Texas
AWARDS & PUBLICATIONS
Zeras Monthly: Super Doctors, 2016 and 2017
Zeras Monthly "Rising Star" 2016 and 2017
UTMB Medical Oncology "bellow of the Year"
Successful implementation of a novel trial model: The Signature Program, ASCO J Clinical Oncology 33, 2015
Impending Carotid Blow Out Syndrome: Response to Multimodality Therapy in Giant Size Head and Neck Squamous Cell Carcinoma; ICO; March 31, 2014
Peover J, Khanfar A, Mannem S. Willis WM, Markowns A. Impending Carotid Blowout Syndrome. J Clin Oncol. 2015 Aug 10;33:23):e97-8. dot: 10.1200-ICO.2013. 18.9641, Epub 2014 Mar 31. No abstract available.
Julio Peguero, James A. Knost, Matthew Taylor, kadi Braiteh, Paul bder, Howard Safran, Bert O'Neil, Ayal Alea, Lincoln Nadauld, Prashant Joshi, Rajinder Sidhu, Joy Ero, Eric Slosberg, Claudia Lebedinsk, Barinder Kang, Sudha Parasuraman, Sarina A. Ptha-Paul. Successful implementation of a novel trial model: The Signature program, ASCO J Clin Oncol 33, 2015.
Rugo HS, Seneviratne L, Beck JT, Glaspy JA, Peguero JA, Pluard TY, Dhillon N, Hwang LC, Nangia C, Mayer 1A, Meiller Th, Chambers MS, Sweetman RW 13, Sabo JR13, Litton JK 12. Prevention of everolimus-related stomatitis tn women with hormone receptor- positive, HER2-negative metastatic breast cancer using dexamethasone mouthwash 'SWISH: a single-arm, phase 2 trial. Lancet Oncol. May318;5!:05-4-0662,2017. Dot: 10. 1016S 1470- 2049, 17: 30109-2.
DR. PEGUERO ON CANCER AND IMMUNOLOGY