Mona Lisa Alattar, M.D.
Board Certified in Internal Medicine, Board Certified in Medical Oncology, Board Certified in Hematology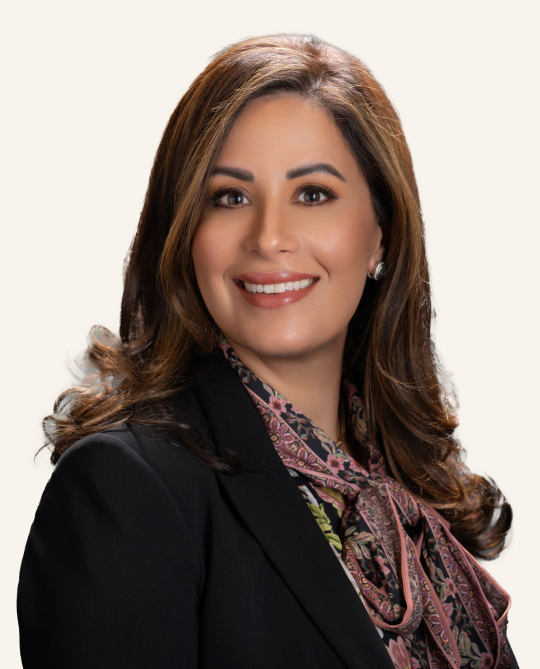 Dr. Alattar is a member of the American Society of Clinical Oncology, American Society of Hematology, lota Epsilon Alpha Society and the National Society of Collegiate Scholars.
CLINICAL EXPERTISE
Breast Cancer, Clinical Research, Lung Cancer, Multiple Myeloma, Colorectal Cancer, Leukemia, Gastrointestinal Cancer, Blood Disorders.
EDUCATION
Undergraduate Degree: B.A., Psychology at Rice University - Houston, Texas
Medical Degree: St. George's University School of Medicine
Residency: UT Houston Health Science Center - Houston, Texas
Hematology/Oncology Fellowship: UT Southwestern Medical Center - Houston, Texas
Leukemia Fellowship: MD Anderson Cancer Center - Houston, Texas

AWARDS
ASCO Merit Award, 2012. TxSCO Fellows Competition Award, 2014-2015. Conquer Cancer Foundation of ASCO Markers in Cancer Merit Award, 2012.

PUBLICATIONS & PRESENTATIONS
2012 ASCO poster presentation: "High Response Rates in Patients with Relapsed/Refractory Acute Myeloid Leukemia with
FLT3-ITD Mutation using Azacitadine plus Sorafenib."
Bleeding diathesis associated with acquired von Willebrand Syndrome in three patients with chronic lymphocytic leukemia.
Evolving treatment paradigms in advanced non-small cell lung cancer. Clinical Oncology News 2010.
HOSPITAL AFFILIATIONS
Memorial Hermann Southwest Hospital, HCA West Houston Medical Center, Methodist West Houston Hospital, Memorial Hermann Northwest Hospital, Methodist Sugar Land Hospital, Memorial Hermann Memorial City Hospital, CHI St. Luke's Health-The Vintage Hospital, Memorial Hermann Katy, Methodist Sugar Land Hospital, Houston Methodist Willowbrook Hospital.