Nadya Hasham-Jiwa, D.O.
American Board of Internal Medicine, Board Certified in Medical Oncology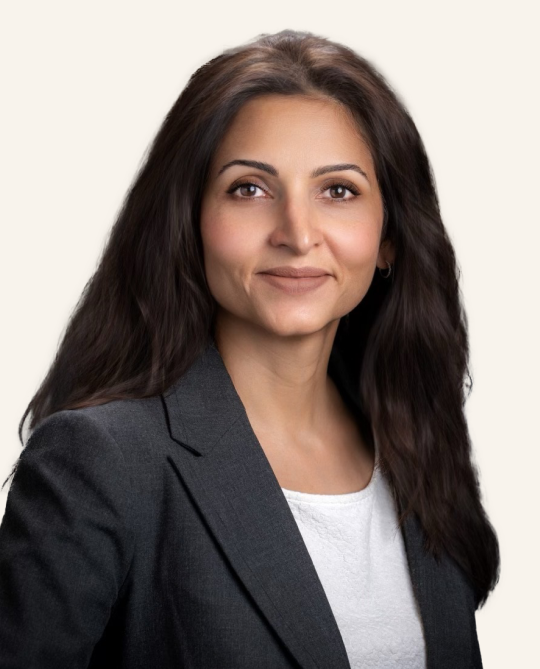 CLINICAL EXPERTISE
Breast Cancer, Colorectal Cancer, Melanoma, Lung Cancer, Chronic Leukemia, Lymphoma, Prostate Cancer, Gastroesophageal Cancer, Pancreatic Cancer
EDUCATION
Undergraduate Degree: University of Houston - Houston, Texas
Medical Degree: University of North Texas -Fort Worth, Texas 2001
Residency: University of Texas Medical Branch - Galveston, Texas 2004
Fellowship: University of Texas Medical Branch 2006

AFFILIATIONS
American Society of Clinical Oncology, American Medical Association, Harris County Medical Society, Ismaili Health Professionals Association, Texas Medical Association
"I see Dr. Nadya Hasham-Jiwa at Southeast Memorial Hermann. She is fantastic. She is very attentive, listens, and is very thorough. Her staff is also very nice, professional, and great customer service. Samantha at the front desk is the best!!!! She always greets me with my name and makes me feel very welcomed. Highly recommend."
"Absolutely love Dr. Hasham-Jiwa. She's very personable and takes the time to explain everything to her patients. That's what you want and expect from a doctor. I couldn't have selected a better oncologist."
"The oncologist practice of medicine with a patient may be among most difficult in medicine. The treatment will last the patient's lifetime. I have relied on Dr. Hasham-Jiwa and amazing her staff for my cancer treatment since March 2018. Now, 18 months Post-Op and still doing well. I am extremely lucky to be under her wonderful care."
"My annual visit with Dr. Hasham-Jiwa is always a fantastic reminder of her professionalism and her dedication to her patients."